Tutoring Information
Our private tutoring package include 8 90-minute sessions, which we recommend that students spread over 2 consecutive test dates (for example, the June ACT and the September ACT). We recommend doing 5 sessions for the 1st test date and 3 sessions for the 2nd test date.
The tutoring also includes 2 group proctored exams, 1 before each ACT. The proctored exams are usually on Saturday morning, 1 week before the official test date. Your tutor can give you more details on the time, date, and location.
The price is $1200 for the regular 8 sessions. We do pro-rate for students that want to do more or fewer sessions. We recommend that students who want to do fewer sessions at least do 2 or 3, so that the tutor can give homework and then see the student again so they can see how the homework went, give advice, etc. The score guarantee does not apply to students who do fewer than 8 sessions.
Our average ACT score improvement is between 3 and 3.5 points, depending on the tutor. Due to the nature of tutoring, the ACT and the SAT, etc., this means that some students go up 3 points, some go up 8 points, and some go up 0 points. On the old SAT, our improvements were similar: about 150-200 points on average. We don't have enough data from the new SAT yet to have an accurate average.
We are happy to tutor you either in your home or at a central location, such as Starbucks or library.
We recommend that 1 session be scheduled during the week before the official ACT, so that the material is fresh in the student's mind. The other sessions can be scheduled whenever works best for the student. Most people do 1 session per week, starting about 5 weeks before the official ACT. For the June ACT, it is common for students to wait until school gets out, and then do 2 sessions per week in the remaining time.
---
Contracted Courses Information
In addition to doing private tutoring and doing group courses on our own, we also do group courses through institutions such as schools, foundations, non-profits, homeschooling umbrella groups, grants, etc.
For these contracted courses, we typically design the course's schedule around that group's needs (we can even teach courses during the school day, such as during study hall, which often gets more sign-ups), the course is only for their people, we teach the course in a location that the organization provides, we provide a group rate, etc.
We also typically keep the organization in the loop as far as what we did in class each week, which students aren't doing their homework, what the students' score improvements on the real thing were, etc.
Institutions often prefer doing contracted courses as opposed to simply recommending students to Magnolia Prep on an individual basis. This is because contracted courses allow more students to work with us and thus improve their scores and the institution's test scores as a whole, and they also give the institution more control over how the course is set-up, more oversight over how everybody's doing, better pricing, etc.
In the case of under-privileged students, contracted courses also allow a 3rd party (an alumni foundation, a non-profit, a grant, funds from the state or school district, etc.) to sponsor students who can definitely benefit from ACT/SAT prep, but who would otherwise be unable to afford a quality course or tutoring.
For more info on contracted courses, either reach out to your local Magnolia Prep tutor or reach out to the owner of Magnolia Prep, John Burford, at 844-MAG-PREP ext. 702.
---
Free Events
In addition to our paid services, Magnolia Prep is happy to do free events for various schools, groups, non-profits, foundations, etc. Possible free events that we can offer include proctoring free practice ACTs and SATs, free ACT/SAT/PSAT workshops, free workshops on the college admissions process in general, NCAA Division I recruiting, etc.
Free events are an example of something where everybody wins.
The parents and students benefit because they get a free high-quality, in-person event with a smart, experienced tutor, and can learn good information and ask any questions that they have. For the ones that are potentially interested in tutoring, it also gives them a chance to inspect the tutor before they sign up for anything.
The organization benefits because they get to offer their members a quality resource with zero cost and hassle on their end.
Magnolia Prep benefits because we get face-time with potential clients: tutoring is a very trust-based industry, and meeting people in-person really goes a long way.
---
Partnerships
We do tutoring and courses for the ACT, SAT, and PSAT. That's all we do. This means that we are open to partnering and doing mutual referrals with people like private college admissions counselors, non-test prep tutors, etc. that have the same overall goal (getting students into good colleges, helping students get a good education, etc.), but where they don't do what we do and we don't do what they do.
If you're interested in partnering with Magnolia Prep, please contact your local Magnolia Prep tutor or reach out to the owner of Magnolia Prep, John Burford, at 844-MAG-PREP ext. 702.
---
Getting Started
Before you pay, please contact us by phone or e-mail so that we can learn about the student.
After you pay, please e-mail us to schedule your first 5 sessions.
12-Hour Private Tutoring Package (Pay Up-Front)
$1,200.00Add to cart
12-Hour Private Tutoring Package (3-Month Payment Plan)
$410.00 / month for 3 monthsAdd to Cart
A La Carte 90-Minute Private Tutoring Session (Pay Up-Front)
$180.00Add to cart
A La Carte 90-Minute Private Tutoring Session (3-Month Payment Plan)
$60.00 / month for 3 monthsAdd to Cart
Hybrid Group Course (Pay Up-Front)
$700.00Add to cart
Hybrid Group Course (3-Month Payment Plan)
$240.00 / month for 3 monthsAdd to Cart
---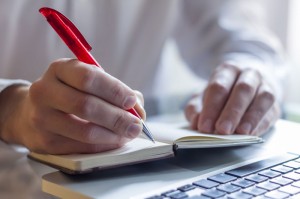 Preparing for Your Sessions
For the first session, the student should have a calculator, pencils, and printed copies of their past scores from the ACT / SAT / PSAT websites (if they've taken it before). We will provide the 2 books (1 published by the test-makers, 1 published by us).
Usually there are 4-5 hours of homework between each session. Most of the learning takes place during the homework, so doing the homework is crucial. We recommend starting the homework at least 3 days before your next session. If a student doesn't do all their homework, the tutor will e-mail the parent and let them know.
---
Magnolia Prep Money-Back Guarantee
Any student who fulfills the following conditions, but does not improve their ACT composite score by at least 1 point, or their SAT composite score by 50 points, is eligible for the Magnolia Prep Money Back Guarantee:
1. Does the standard 12-hour private tutoring package or the hybrid group course.
2. Does all the homework.
3. Comes to 2 proctored exams.
4. Takes the test officially twice.
If the student holds up their end by doing these things, we are happy to hold up our end by refunding all your money if the student doesn't improve their score.
If you would like a refund, just e-mail your tutor and ask. The request will be passed along to John Burford, the owner of Magnolia Prep, who will write you a check and mail it to you.
We are also happy to do extra free tutoring sessions instead of a refund, if you would prefer that. Just e-mail your tutor about it.